5 hour Kiwi Cave Rafting Tour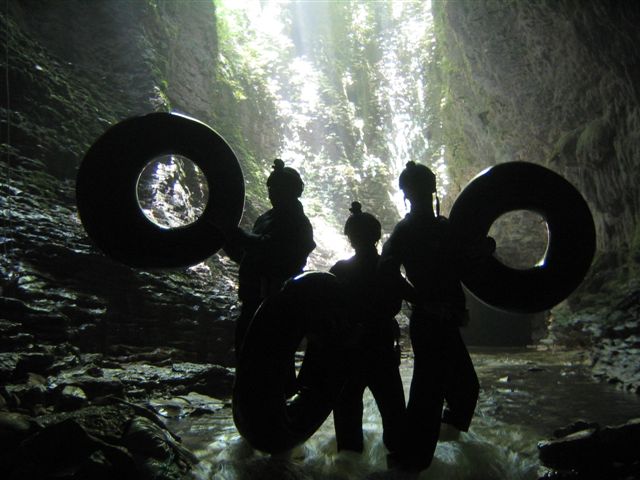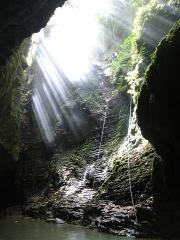 기간: 5 시 (대략)
상품 코드: KCR5hr
Check the booking date you require to see our different discounted rates

There are 5 awesome caving adventures to be explored within this one trip, including:
Black Water Rafting See the glow worms shine as you drift downstream through the caverns.
Abseiling A breathtaking almost 30 metre decent into the abyss of a massive gorge
Rock climbing A 20 metre thrilling climb
Caving
Glow Worms Experience the wonder of millions of glow worms in an enormous cavern.
Kiwi Cave Rafting provides everything required for the adventure (wetsuits, helmets, boots and safety equipment). All you need to bring is your towel, extra pair of socks and a swimsuit.
Once you have completed your tour your can enjoy a nice hot shower then warm up with a complimentary cup of hot soup.
Great photos are taken by your guide during the trip allowing you to sit back enjoy the scenery and have the best experience possible. These can be purchased upon completion of your tour.

Restrictions:
Minimum age 12 years
Minimum Weight 45kgs
Maximum Weight 120kgs
Check in is 20 minutes before departure time. All tours depart from 95 Waitomo Caves Road
Pickups: If you do not have your own transport we can pick you up from locations in Waitomo Caves Village or along Waitomo Caves Road only.
Conditions: Minimum numbers apply. Bookings confirmed with 2 people or
more, smaller bookings wait-listed to confirm. Children under 16 need to be
accompanied by an adult that's 18 years or over. Please be aware when you make your
booking that any request to change or cancel this booking will be subject to a
Kiwi Cave Rafting cancellation fee of $35. Any cancellation made with less than
24 hours' notice will be charged the full amount. Any exceptions are at the
sole discretion of Kiwi Cave Rafting.